Beantown here we come!
So – first a quick humorous story. I had dinner a while ago with my parents and they were asking about what's new at work. I shared, with some excitement, that we'd decided to open an office in Boston.

Dave Franchino
Chief Technology Officer
My mom, who is usually one of my most unabashed and enthusiastic supporters, got a puzzled expression on her face and remarked "Really? Well, that's nice… I guess" in the same tone previously reserved for ill-advised high school escapades. I was a tad surprised and frankly chagrined by her lack of enthusiasm.
It wasn't until later in the conversation until we both realized to our amusement that she'd misunderstood and thought I said "Mauston" instead of "Boston." A bit of context. My mom grew up in tiny Kendall, Wisconsin - a small (population 476) rural farming community in central Wisconsin. Mauston, Wisconsin (population 4,375) was the BIG city they'd head to for shopping, weekend entertainment or a big night on the town.
When my mom thought she heard we were opening an innovation consulting office in Mauston, she assumed this was either some sort of weird homage to her childhood or we'd lost our minds here at Design Concepts.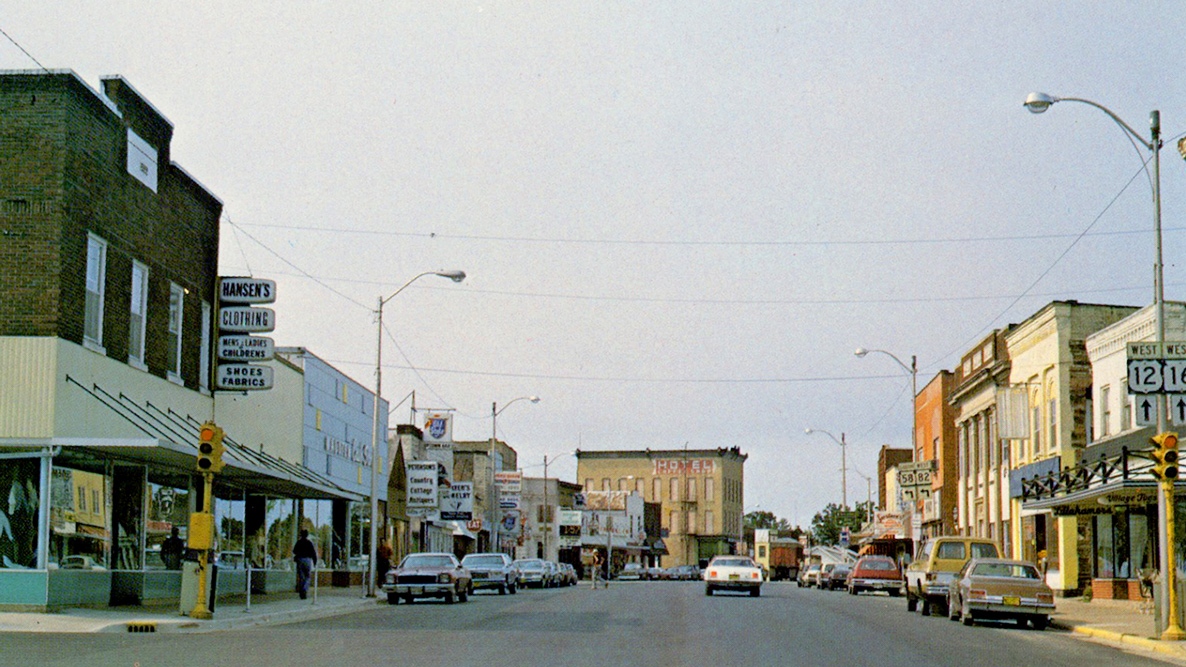 Nothing at all against Mauston, mind you. It's a lovely town and if you're in the area you really should visit. But it's Boston we're headed to and that's, well … completely different.
So why Boston? First off, we've been lucky enough for one of our senior employees, the remarkable Justen England, to have located into the area with his family. If you know Justen, you know just how fortunate we are to have him as part of our team. He's a brilliant engineer and deft project manager. What's more is that Justen also opened our office in San Francisco some five years ago, so he's got some great experience and lessons learned that we think we can apply again. This isn't his first coastal rodeo.
Together with Justen, we've learned a bunch about recruiting into a new office, and letting that office establish its own unique culture and "vibe" while remaining tightly integrated with our home office and true to our company's mission, vision and core values. We've worked hard to learn how to leverage the greater bench strength and deep expertise of our whole company, while being able to provide local support, service and responsiveness. And we think we can do that on the East Coast as well.
Aside from that, Boston just makes sense for us. The greater Boston metro area is the second-largest tech hub in the country (after San Francisco), the sixth-largest economy in the country and would be the 12th largest in the world. Like San Francisco, our other new home, it's a noted innovation hub with a deep pool of established firms and startups that are good matches for our services and expertise. Beyond Boston proper, it's a great jumping off point for serving the entire East Coast and, of course, provides easy access to New York, Newark, Providence, Baltimore, Philadelphia, Washington, and the whole eastern seaboard.

So why do we make sense for Boston? We think our continued success in Madison and in San Francisco shows that there are companies clamoring for our multidisciplinary, partnership-based approach to innovation. Our blend of "envision" and "realize" continues to resonate with our clients. We already have some great clients in the area and being closer will only make us more efficient, effective and accessible.

Of course, we know it's not going to be easy and we're going to have to work our tails off to be successful. Opening a new office is never an easy thing. We'll have to compete hard for talent and make sure we can share our vision, excitement and potential with new employees and clients. The same things that make Boston such a great market for us have also drawn in many very competent and well-respected competitors. We've got a lot to learn and the East Coast companies won't be tolerant of anything but world-class service and our East Coast employees won't thrive in anything short of a truly exceptional and empowering culture.
Our past successes mean little or nothing for new clients and employees. We know we're going to have to prove ourselves on each and every project. We need to be scrappy, hungry, aggressive, bring our A-game every day and be laser focused on making our clients and their projects a success and making sure our Boston office is a great place to work. In other words, the same challenges and focus we have in Madison and San Francisco.
We took a huge step in Boston a bit ago by hiring Rachel Robinson as our East Coast director of new product development. Rachel brings experience, energy and enthusiasm to helping develop and manage our growing relationships with leading East Coast companies. I could not be more thrilled. Rachel's decision to join us is a win for our clients and gave me confidence in our prospects and what we're trying to accomplish.
So far, Rachel and Justen have an office in the Chinatown neighborhood in downtown Boston. If you're in the area we'd love for you to stop by, grab a cup of coffee and meet us. We're small, but we've got big plans. Maybe we can be part of your future.
Stay tuned for more updates as we get our East Coast "sea legs" and continue to grow and expand. You never know what the future will hold, but we're confident that innovation matters and Design Concepts is going to work hard to help shape that future. Who knows what we'll do next. I hear there's some decent real estate available in Mauston...